Praise the Lord announcement
Date Posted: August 17, 2016
Greetings dear family and friends,
God is so faithful to answer prayer and raising up more laborers!
This is a time to celebrate the goodness and faithfulness of our Lord! Praise the Lord, the Capone family are on missionary deputation. They are also from the King's Garden Children's Home, Founder Rev. Lois Prater's NW District! A sincere and special thank you to Jenny G. as she will continue to carry on serving at KGCH! : )
Glory to God, I am very happy to announce I have accepted the awesome opportunity to join the Compassion Link International Ministries Team based near the A/G Headquarters in Springfield, MO! Yes, my first and original calling of Health Care Ministries has come full circle from starting with HCM- Lakeland, Florida in the early 1990's. So grateful and thankful for the hand of the Lord, for His peace and timing. Rejoicing as we know God's ways are much higher than our ways!
After 15 years, my loving and caring for the precious Filipino children will be via the Internet and visits. : ) God is so good -what a blessing as I am so thrilled to transition as a medical missionary nurse. I will be participating on worldwide medical mission trips again under Compassion Link International and be based/living in Springfield, MO. This fall, it is on to the great new season as we walk by faith following the Lord's leading! With a grateful heart I thank you for your love, prayers and support during this exciting transition! The best is yet to come!
Love and blessings,
Monica Jarvis
A Family to the Orphaned
Date Posted: April 09, 2016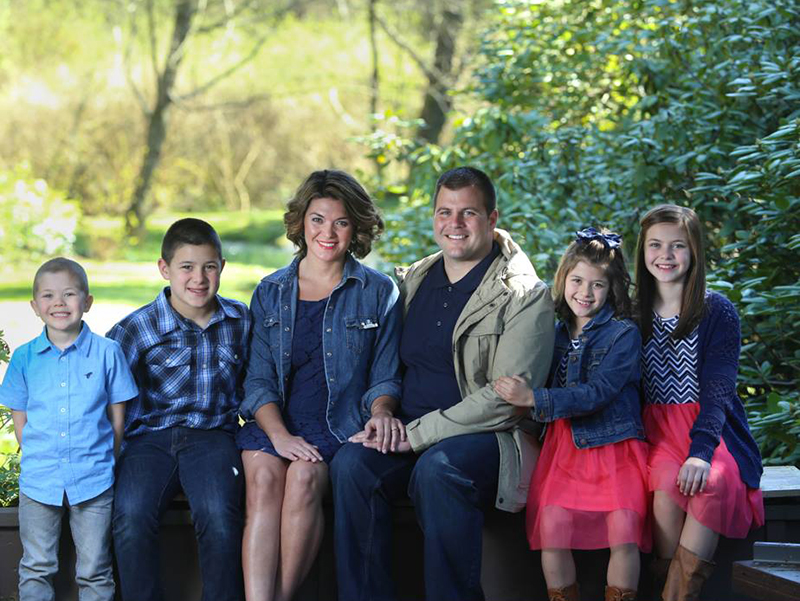 The Capone Family is coming to the Philippines to serve at KGCH. Last summer, they conducted a wonderful Vacation Bible School to our children and made a lot of good memories to cherish with them. It's good knowing that they will be going back to once again, make a difference to the life of our children at the Home.
As of the moment, they are in the process of raising support to make this mission be accomplished in the near future. Please pray with us as they prepare for this journey. May God bless us all!
Check their profile page here.
Sensational Summer
Date Posted: June 3, 2013
The youth participated in many activities this summer. Activities such as Encounter God Retreat, AG Youth Camp, and teaching in Vacation Bible School. All activities helped deepen their relationships with God by bringing healing from their pasts and teaching them about their Spiritual gifts. It's only because of your obedience and faithfulness to partner financially, that the children have full tummies, healing hearts, joyful moments and bright futures. Thank you!
The Legacy of Lois Prater
Date Posted: February 27, 2013
The Founder Rev. Lois Prater otherwise known as "Lola", went to be with the Lord in January. She has left behind a legacy for us to carry on. We honored her with a celebration service at KGCH. We were reminded of the dream she had to give these kids a better future, through the will of God.
"The money has never come in large amounts, but people have given from the bottom of their hearts," she wrote. "It is not the wealthy that do most of the giving, but the people who give sacrificially."
Praise the Lord for His abundant supply
Date Posted: May 2009
Praise God for supplying water at King's Garden. After several weeks of problems with the water at King's Garden we were able to have the well dug deeper and now have continuous water without interruption.
When a home is has 45 children, there is always sickness. Praise the Lord that the children are healthy with only common ailments that children experience. The Lord has provided many items of food through the Ministry of Convoy of Hope. Praise God. We not only use the food at the home, but we are able to be a blessing to families of the children. Praise the Lord and God Bless Pastor Raul Manuel!
One of the Top High School Graduates in 2010 received a scholarship to Monarch where they are now studying. Praise the Lord they are the top notcher at the School. Praise the Lord and keep up the good work J. Praise the Lord Rev. Monica Jarvis, Director of King's Garden is home visiting churches and sharing about King's Garden Children's Home. Please contact her if you would like her to share with your group.